Stactolaema whytii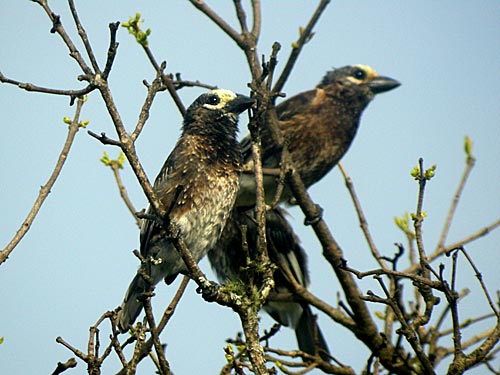 Identification
19 cms. Brown head, throat and back, black bill, grey legs, brown eyes.
Distribution
Malawi, Mozambique, Tanzania, Zambia, and Zimbabwe.
Taxonomy
The subspecies sowerbyi is sometimes split as Sowerby's Barbet.
Habitat
Forests, riverine forests and close to water such as lakes, dams and streams.
Behaviour
The diet includes butterflies, bees, wasps, locusts and ants which are usually hawked aerially.
Nests are built within a tree cavity just a few metres above the ground. 3-6 white eggs are laid.
External Links