Puffinus huttoni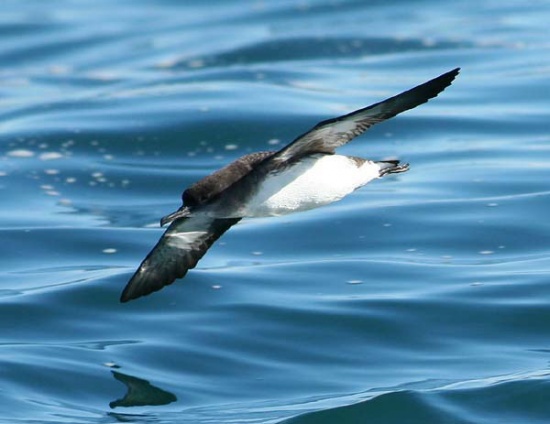 Identification:
38 cm. Black above and white below. Uniform blackish-brown upperparts, merging at side of head below eye to whitish chin, throat. Mostly dull white underparts with brownish sides to breast, thigh patches. Greyish underwing, darker brown at trailing edge.
Distribution
South Island, New Zealand.
Taxonomy
Habitat
Mountain slopes and scrubland.
Behaviour
It digs its burrows on gentle to steep mountain slopes under tussock grass or low alpine scrubland.
Diet includes small fish and krill.
External Links