| | |
| --- | --- |
| Looking for something? Search for it here. | |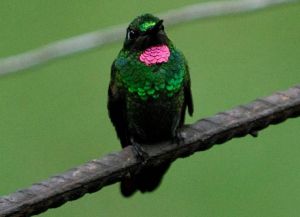 Distribution
Endemic to south-east Brazil from Espirito Santo in the north to Rio Grande do Sul in the south and Goias in the west.
Habitat
Forest, parks, scrub, plantations. Mainly in lowlands, but locally as high as 1500-2000 m. (4900-6500 ft.)

Getting Started
If you're looking for a particular bird, place, or anything else related to the birding world, try searching for it using the search box at the top, or to the left, of this page. You can also get an overview of all the birds, bird song, locations or other wildlife by using the tabs above.
Statistics
Articles: 12,656
Files: 22,602