| | |
| --- | --- |
| Looking for something? Search for it here. | |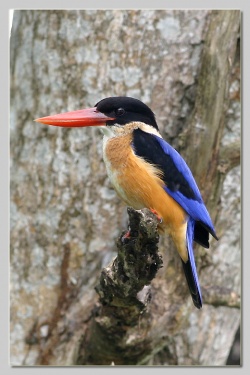 Distribution
Breeds in the Indian subcontinent, Myanmar, China and Korea.
Habitat
Mostly found in the lowlands, in mangroves, sea coasts, rice fields, forest edges, forested river courses.
Breeding
The nest is placed in a self-dug tunnel in an earth mound, a cutting or a stream bank. Lays 4-5 eggs.

Getting Started
If you're looking for a particular bird, place, or anything else related to the birding world, try searching for it using the search box at the top, or to the left, of this page. You can also get an overview of all the birds, bird song, locations or other wildlife by using the tabs above.
Statistics
Articles: 12,804
Files: 23,196