| | |
| --- | --- |
| Looking for something? Search for it here. | |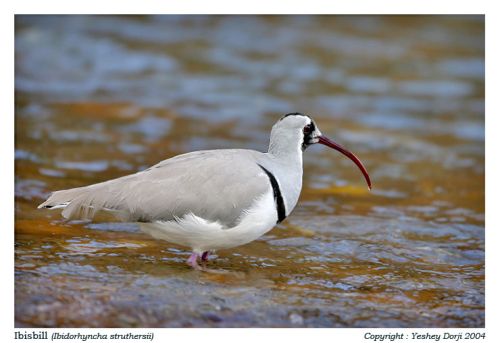 Identification
Adult
Grey-brown upperparts
White underparts
Long decurved brown to deep red beak (68-82 mm, 26.8-32.3 inches)

Female similar to male, but slightly larger with slightly longer beak
Juvenile
Browner with less well defined plumage pattern
Upperparts have pale fringes
Immature
Plumage almost inseparable from that of adult, except for darker red base of beak
A few brown feathers in upperparts and sometimes keeps a mainly white face for several months
Chicks
Greyish down with darker black and brown markings
Long brownish beak
Habitat
Breeds in gravelly mountain river valleys normally lacking any vegetation, from 500 to 4400 m. Recently discovered nesting at just 270 m near Beijing, China.
Is found at similar habitats in winter, but at lower altitudes, sometimes as low as 100 m.

Getting Started
If you're looking for a particular bird, place, or anything else related to the birding world, try searching for it using the search box at the top, or to the left, of this page. You can also get an overview of all the birds, bird song, locations or other wildlife by using the tabs above.
Statistics
Articles: 13,029
Files: 23,843