| | |
| --- | --- |
| Looking for something? Search for it here. | |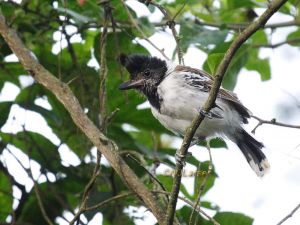 Distribution
South America: found only in Peru and Ecuador where found west of the Andes and in the Marañón valley.
Habitat
Dry forests, dry and moist shrubland.
Diet
Finds its food in vines and other tangles, mostly low over or occasionally on the ground. Food consists of invertebrates and occasionally may take vertebrates or fruit.

Getting Started
If you're looking for a particular bird, place, or anything else related to the birding world, try searching for it using the search box at the top, or to the left, of this page. You can also get an overview of all the birds, bird song, locations or other wildlife by using the tabs above.
Statistics
Articles: 12,746
Files: 23,105