This article is incomplete.
This article is missing one or more sections. You can help the BirdForum Opus by expanding it.
Aviceda jerdoni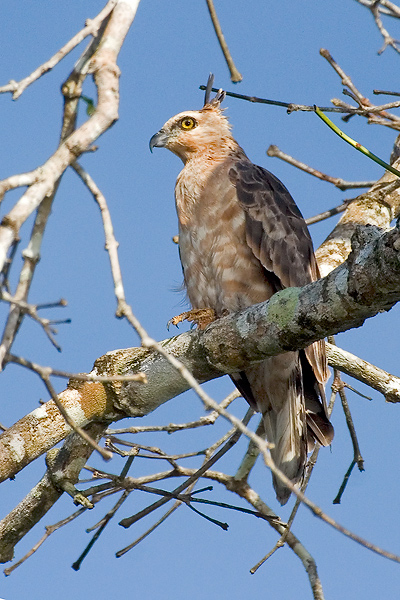 Identification
Distribution
Northeast India, northern Burma, southern Yunnan, Thailand and Indochina.
Taxonomy
Five subspecies recognised: nominate race is found in mainland Asia and Hainan, ceylonensis in southern India and Sri Lanka, magnirostris in the Philippines, borneensis in Borneo, and celebensis in Sulawesi, Bangaai and the Sula Islands.
Habitat
Forest, woodland and plantations.
Behaviour
Active mainly at dawn and dusk.
External Links