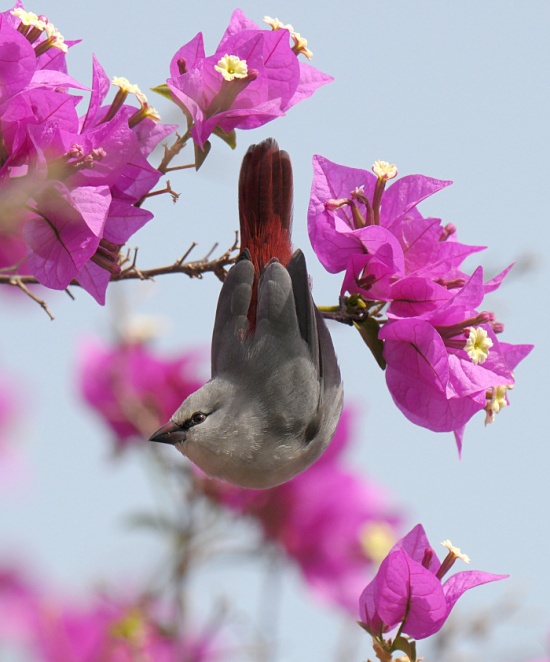 Estrilda caerulescens
Identification
3.5 inches (10 cm). Dark crimson to black beak, black eye marking, grey body with some small, white spots on the flanks, black-brown legs and feet, rump, tail coverts, and tail are crimson.
Distribution
Western Africa: Senegal to Cameroon.
Introduced to Hawaii.
Taxonomy
Estrilda caerulescens is monotypic.
Habitat
Savanna and semi-arid grassland.
Behaviour
Vocalisation
A soft tik tik tik and a louder tsreeeu.
References
Clements, JF. 2009. The Clements Checklist of Birds of the World. 6th ed., with updates to December 2009. Ithaca: Cornell Univ. Press. ISBN 978-0801445019.
Sinclair, I and P Ryan. 2003. Birds of Africa South of the Sahara. Princeton: Princeton Univ. Press. ISBN 978-0691118154
Recommended Citation
External Links