Anthobaphes violacea
Nectarinia violacea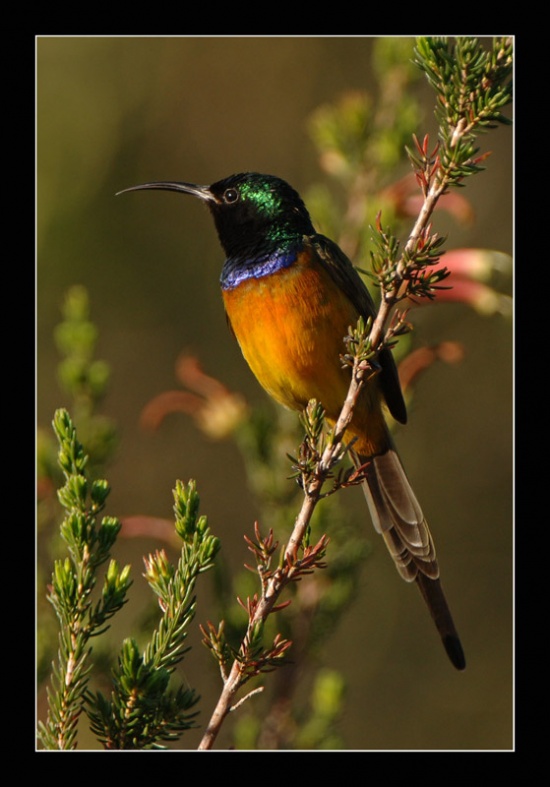 Identification
14.5–16.5 cm. Head metallic green with brown upperparts, orange breast, blue band across the base of the throat.
Distribution
Taxonomy
Recent molecular studies have suggested that this species is basal among the African Sunbirds and it has been placed in the monotypic genus Anthobaphes (previously Nectarinia).
Habitat
Heathlands, parks and gardens.
Behaviour
Diet
Its diet includes nectar, insects and spiders.
Breeding
The female builds a ball-shaped nest from rootlets, leaves, twigs, grass, and cobwebs, which is placed in a bush. 1-2 white eggs with brown markings are laid and incubated for 2 weeks. Both sexes feed young but the female does two-thirds of the work. After fledging, the parents tend the young for three weeks.
References
Recommended Citation
External Links