This article is incomplete.
This article is missing one or more sections. You can help the BirdForum Opus by expanding it.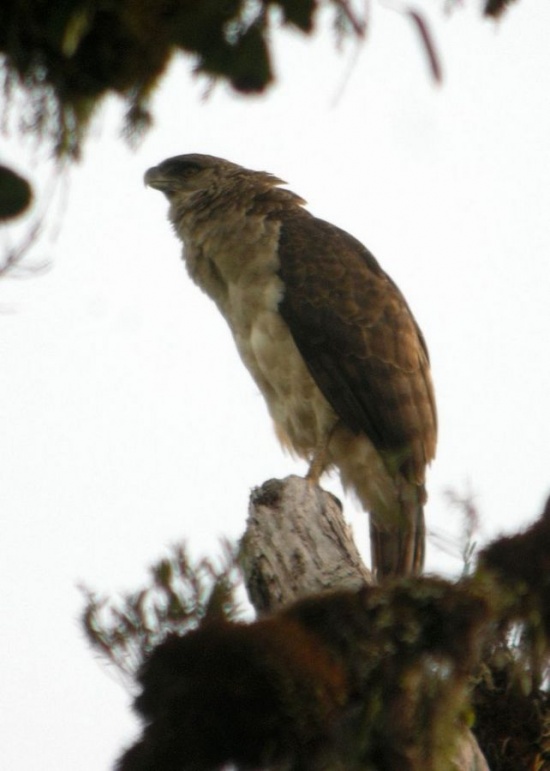 Alternative names: New Guinea Eagle; Papuan Harpy Eagle
Harpyopsis novaeguineae
Identification
Grey brown feathers and white underparts.
Distribution
Taxonomy
Habitat
Primary rainforest.
Behaviour
Diet
Diet includes possums, rats, wallabies, lizards, and on occasion, birds. It runs on the ground and walks up tree trunks and branches and then uses its claws to extract prey hidden in the tree.
Songs & Calls
The New Guinea eagle usually calls at dawn or dusk with a deep, resonant sound of "bung," similar to the sound of a bowstring being released. Sometimes a short "buk" notes follow.
External Links