This article is incomplete.
This article is missing one or more sections. You can help the BirdForum Opus by expanding it.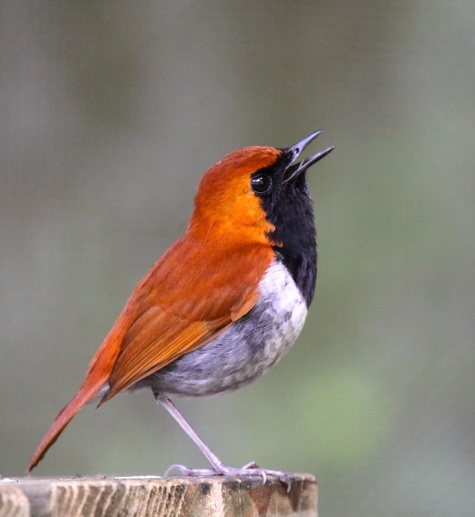 Larvivora komadori
Identification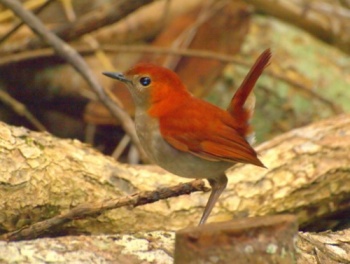 Distribution
Japan, restricted to the Ryūkyū Islands.
Taxonomy
Formerly placed in Erithacus but recent genetic studies have shown that east Asian Erithacus Robins are embedded in Luscinia, itself a paraphyletic grouping. Sangster, G. Alstrom, P. Forsmark, A. Olsson, U. (2010) Multi-locus phylogenetic analysis of Old World chats and flycatchers reveals extensive paraphyly at family, subfamily and genus level (Aves : Muscicapidae), Molecular Phylogenetics and Evolution 57, 380-392 suggests splitting Luscinia s.l. to Luscinia s.s., Larvivora (which would contain the east Asian species), Calliope and Tarsiger.
Habitat
Dense undergrowth in damp areas in forests. Nests in crevices or among roots of trees. Found at 100-600 meters above sea-level. Source: Birdlife International.
Behaviour
External Links