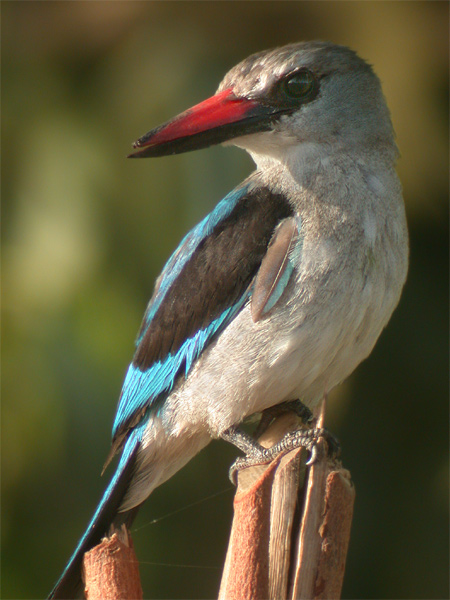 Identification
20-23 cm. Bright blue back, wing panel and tail, white head, neck and underparts, black shoulders, red upper mandible and black lower mandible, bright red legs, dark stripe through the eye, black underwing, primaries and secondaries, white underwing coverts, white breast. Sexes similar. Juveniles - duller and brown bill.
Distribution
Sub-Saharan Africa.
Taxonomy
Halcyon senegalensis has three subspecies:[1]
Habitat
Wooded areas, especially with acacia trees.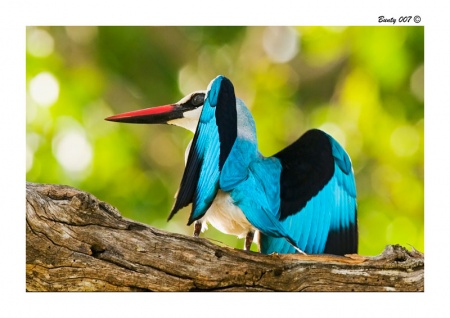 Behaviour
The nest is a tree hole and 3 round white eggs are laid.
The diet includes large insects, other arthropods, snakes, fish and frogs.
References
Clements, JF. 2008. The Clements Checklist of Birds of the World. 6th ed., with updates to December 2008. Ithaca: Cornell Univ. Press. ISBN 978-0801445019.
Recommended Citation
External Links