Camera Land / Supporting Vendor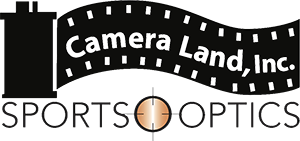 Hard To Find, Super Deal and Must Grab While We've Got Them Optics
These days, with product on heavy back order and coming into the year end push, it's time for us to let you know about deals we've got running, open box deals, hard to find product that we've got in stock, and close-out opportunities.
Of course take a peek at our
Clearance Center
and our
Specials Section
Here's a few items we thought were worthy of giving you a heads up on:
Open Box, same as new,
Steiner Predator AF 8x30 Binocular #2045
reduced from $304.99 to only $229.99
Athlon Ares 8x42 Binocular
reduced from $389.99 to only $269.99
Kowa SV50-12 12x50mm Binocular
reduced from $275.00 to only $169.99
Konus Optics Konuspot-100 20-60x100 Spotting Scope #7127
reduced from $346.99 to only $269.99
Athlon Cronus 12-36x50 ED Spotting Scope
reduced from $699.99 to only $499.99
$400.00 instant Savings on the
Kowa TSN-883 & TSN-884 Spotting Scopes with TE11-WZ Eyepiece
We've got MANY deals going on so please just give us a call, 516-217-1000, to discuss the Optic, Camera or Tripod you're looking for and we will hook you up.
Check out our Latest Sales Flyer
We appreciate all the orders and support. Please stay well and safe.
If there is anything you're looking for please give us a call at 516-217-1000. It is always our pleasure to speak with you.
Always give a call to discuss options and what would be best for your needs
Have a great day & please follow us on Instagram at gr8fuldoug1
Thank you for your continued support.
If there is anything else that I can assist you with please let me know.
Doug
Camera Land
720 Old Bethpage Road
Old Bethpage, NY 11804
516-217-1000
Please visit our web site @
www.cameralandny.com