Alternative name Grey-faced Buzzard Eagle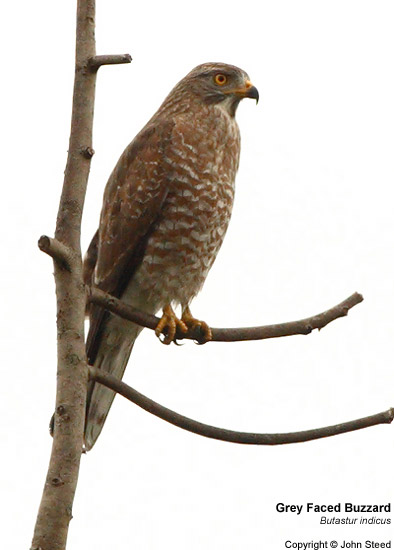 Butastur indicus
Identification
41–48 cm (16-19 in)
Cream colored supercilium
Greyish cheeks
White throat with black mesial stripe
Greyish-brown head
Distribution
Eastern Asia.
Breeds in the Russian Far East in Ussuriland and Amurland, in north-eastern China from Heilungkiang to south-east Liaoning and Hopeh, Korea and in Japan from Honshu to Kyushu.
Winters in eastern and southern China south to Malaysia, the Philippines and Indonesia, common in northern Borneo and Sumatra but rare on Java.
Taxonomy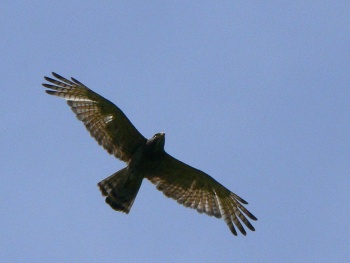 Habitat
Open woodland and scrub up to 1,500m. Often occurs near rivers and paddyfields on passage
Behaviour
Diet
They often hunt from a high perch. Their main diet consists of frogs, lizards, snakes, rodents, insects and possibly birds.
References
Clements, J. F., T. S. Schulenberg, M. J. Iliff, D. Roberson, T. A. Fredericks, B. L. Sullivan, and C. L. Wood. 2015. The eBird/Clements checklist of birds of the world: v2015, with updates to August 2015. Downloaded from http://www.birds.cornell.edu/clementschecklist/download/
Handbook of the Birds of the World Alive (retrieved September 2015)
BF Member observations
Recommended Citation
External Links