Alternative name: Ethiopian Longclaw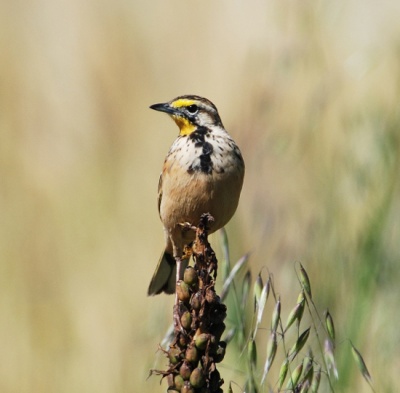 Macronyx flavicollis
Identification
The only longclaw of the Ethiopian highlands.
Similar Species
It is very similar in both appearance and behaviour to the Yellow-throated Longclaw Macronyx croceus.
Distribution
Endemic to Ethiopia.
Taxonomy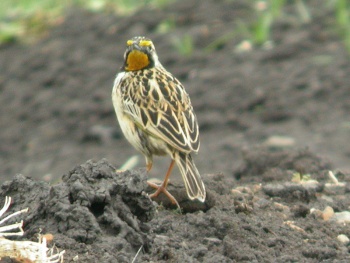 This is a monotypic sp[1].
Habitat
High-altitude grassland and arable land.
Behaviour
It builds a cup-shape nest raised slightly above the ground lined with grass. The clutch consists of 2 or 3 glossy, pale greenish-white eggs which are flecked with dull brown.
References
Clements, J. F., T. S. Schulenberg, M. J. Iliff, D. Roberson, T. A. Fredericks, B. L. Sullivan, and C. L. Wood. 2016. The eBird/Clements checklist of birds of the world: v2016, with updates to August 2016. Downloaded from http://www.birds.cornell.edu/clementschecklist/download/
ethiopiafirst
Recommended Citation
External Links