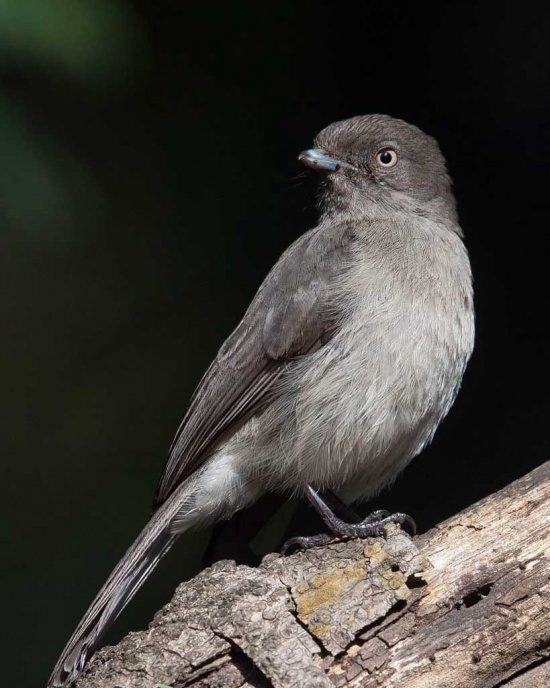 Melaenornis chocolatinus
Dioptrornis chocolatinus
Identification
15cm
Dark-brown upperparts
Greyish belly
Light under the rump
Buffy breast.
Distribution
Eastern Africa: found in Eritrea and Ethiopia.
Taxonomy
Two subspecies usually recognized:
Highlands of western Ethiopia (Wallegha to Gimirra)
This species was formerly placed in genus Dioptrornis.
Habitat
Humid, highland and mid-altitude forest and woods and coffee plantations to a height of 2,500m.
Behaviour
Diet
The diet includes flying insects which it hunts from a perch.
Breeding
It builds a cup-shaped nest placed at a narrow fork of a horizontal tree branch. The clutch consists of 3 blue-grey, blotched eggs.
References
Clements, JF. 2008. The Clements Checklist of Birds of the World. 6th ed., with updates to December 2008. Ithaca: Cornell Univ. Press. ISBN 978-0801445019.
Avibase
Answers.com
Recommended Citation
External Links