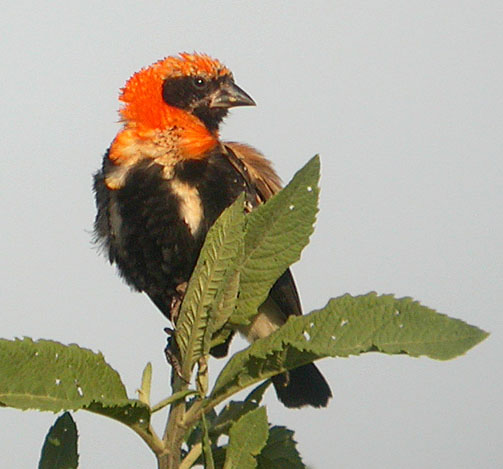 Alternative name: Black-winged Red Bishop
Euplectes hordeaceus
Identification
13-15cm
Thick, black conical bill
Breeding male
Scarlet head, neck and upper breast
Black mask, belly and wings
Brown tail

Non-breeding male
Yellowish-brown, streaked above
White underparts
Yellowish supercilium

Female- similar, but paler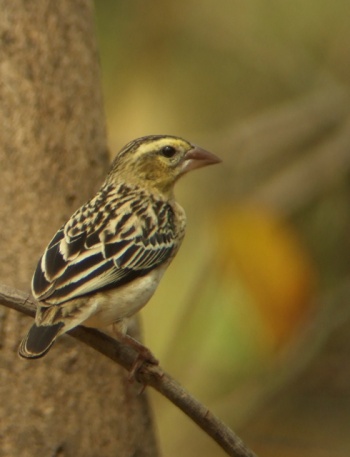 Similar Species
A much bulkier, less compact bird than the more common Northern Red Bishop.
Distribution
Widespread throught out sub-Saharan Africa (except South Africa)
Taxonomy
This is a monotypic species[1].
Subspecies craspedopterus is not recognised by all authorities[2].
Habitat
Open country near water, damp grassland and farms.
Behaviour
Breeding
Its nest is a sphere, placed in tall grass. The clutch consists of 2-4 eggs.
Diet
The diet includes seed, grain and insects.
References
Clements, JF. 2009. The Clements Checklist of Birds of the World. 6th ed., with updates to December 2009. Ithaca: Cornell Univ. Press. ISBN 978-0801445019.
Wikipedia
BF Member observations
Recommended Citation
External Links