Alternative name: Himalayan Long-billed Vulture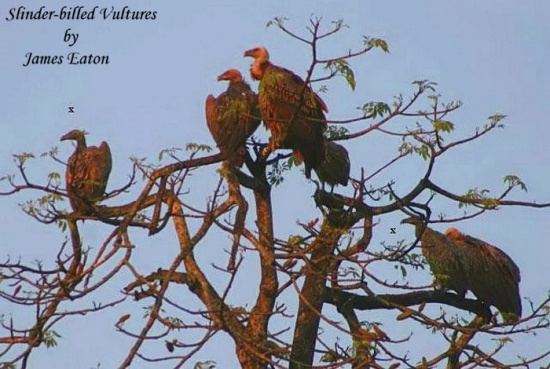 Gyps tenuirostris
Identification
77–103 cm (30¼-40½ in)
Similar Species
Larger than Indian Vulture
Distribution
Asia: found in Kashmir through base of Himalayas to south-eastern Asia
Taxonomy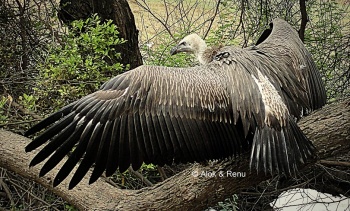 This is a monotypic species[1].
This taxon is considered a subspecies of Indian Vulture by some authors
Habitat
Lowland and foothill, open and partially wooded areas.
Behaviour
Diet
They feed on carrion, such as dead cattle. They will also scavenge at rubbish dumps.
References
Clements, J. F., T. S. Schulenberg, M. J. Iliff, S. M. Billerman, T. A. Fredericks, B. L. Sullivan, and C. L. Wood. 2019. The eBird/Clements Checklist of Birds of the World: v2019. Downloaded from http://www.birds.cornell.edu/clementschecklist/download/
Avibase
Handbook of the Birds of the World Alive (retrieved September 2015)
Recommended Citation
External Links

Search the Gallery for Slender-billed Vulture videos:
GSearch checked for 2020 platform.