This article is incomplete.
This article is missing one or more sections. You can help the BirdForum Opus by expanding it.
Ptilopachus petrosus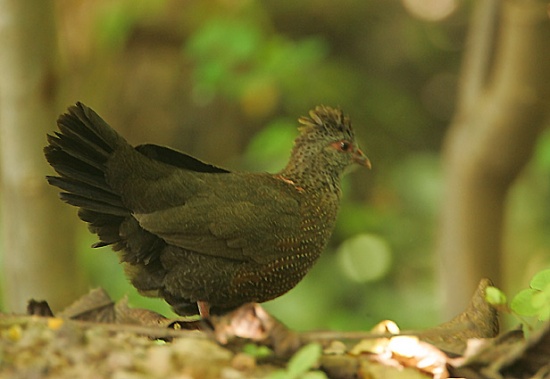 Identification
Chocolate brown above, pale cream-grey spotting. The head, neck and chest are paler brown and have broad cream edging to the feathers that gives the bird a scaled appearance. Lower chest and belly are orange-cream; in females, very pale cream. Both sexes raise their crown feathers to form a rudimentary crest but the feathers of females are somewhat longer and hence more obvious when raised.
Distribution
Central Africa.
Taxonomy
Habitat
These small game-birds live in coveys favouring well-wooded areas -especially remnant forest where they scratch a living from the dim forest floor.
Behaviour
Eggs are pale pink cream.
External Links