Alternative name: Thick-billed Reed Warbler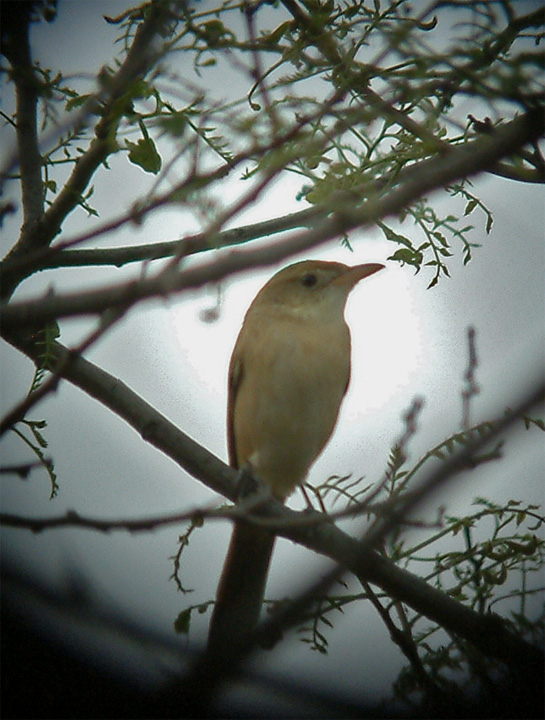 Arundinax aedon
Acrocephalus aedon, Phragmaticola aedon, Phragamaticola aedon, Iduna aedon
Identification
16-17.5 cm
Unstreaked brown back
Buff underparts
Rounded forehead
Short pointed bill

Young birds are rich buff below
Sexes are identical
Distribution
Asia: found in Russia, Siberia, Mongolia, China, Tibet, Nepal, India, Andaman and Nicobar Islands, Eastern and Western Himalayas, Bhutan and Hong Kong
Southeast Asia: Indochina, Myanmar, Laos, Vietnam, Cambodia, Thailand and Indonesia
Taxonomy
Formerly placed in genus Acrocephalus and Iduna, and sometimes Phragmaticola [also spelt Phragamaticola].
Subspecies
There are 2 subspecies[1]:
Habitat
Dense vegetation such as reeds, bushes and thick undergrowth; coastal scrub.
Behaviour
Breeding
The nest is built into a low tree. The clutch consists of 5-6 eggs.
Diet
The diet includes insects but it will take other small prey.
References
Clements, J. F., T. S. Schulenberg, M. J. Iliff, B.L. Sullivan, C. L. Wood, and D. Roberson. 2013. The eBird/Clements checklist of birds of the world: Version 6.8., with updates to August 2013. Downloaded from http://www.birds.cornell.edu/clementschecklist/download/
Avibase
Wikipedia
Recommended Citation
External Links