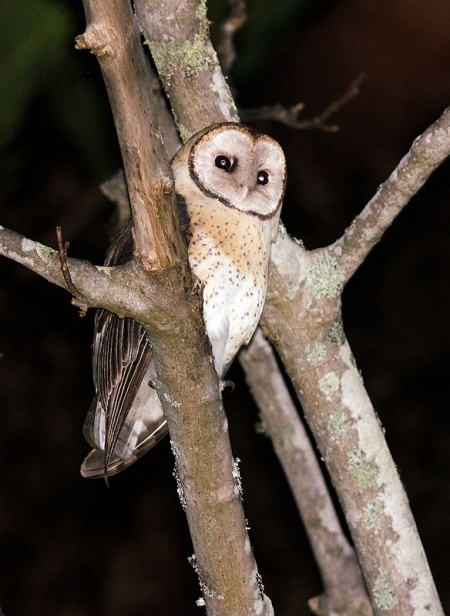 Includes: Tasmanian Masked-Owl
Identification
35-47cm
White facial disk
Short brown feathers around dark brown or black eyes
Upperparts blackish brown with grey and white spots
Underparts white with brown spots

Female: similar but rather darker
Distribution
Australia and extreme southeast New Guinea.
Taxonomy
Subspecies[1]
T. n. novaehollandiae (perplexa):
Habitat
Open forests.
Behaviour
Nocturnal.
Diet
They have a varied diet which includes rodents, reptiles, birds, insects and small mammals such as bandicoots.
Breeding
The usual nest site is in a tree hole lined with sand or soil. Two or three eggs are laid and are incubated by the female.
References
Clements, JF. 2008. The Clements Checklist of Birds of the World. 6th ed., with updates to December 2008. Ithaca: Cornell Univ. Press. ISBN 978-0801445019.
Wikipedia
Recommended Citation
External Links