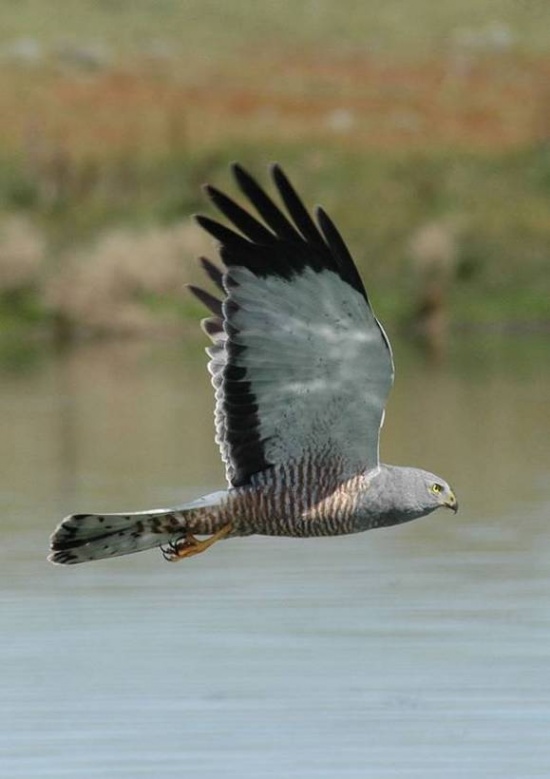 Circus cinereus
Identification
Male - 40cm
Dark grey upperparts
White rump
Pale grey underparts
Rufous streaked belly
Black wing tips

Female - 50cm
Brown upperparts
White rump
Cream underparts
Streaked belly
Distribution
South America. Breeds from Colombia and Peru south through Chile, Paraguay, south-eastern Brazil, Uruguay and much of Argentina to Tierra del Fuego. A partial-migrant in south of range.
Rare visitor and probable former breeder in the Falkland Islands.
Taxonomy
This is a monotypic species[1], which was formerly treated as a race of either Hen Harrier C. cyaneus or Northern Harrier C. hudsonius by some authors.
Habitat
Found in marshes and open grasslands, maximum 4500m.
Behaviour
Breeding
It is a ground nester.
Diet
The diet includes small rodents, birds, reptiles, amphibians and insects.
References
Clements, JF. 2009. The Clements Checklist of Birds of the World. 6th ed., with updates to December 2009. Ithaca: Cornell Univ. Press. ISBN 978-0801445019.
Wikipedia
Recommended Citation
External Links