This article is incomplete.
This article is missing one or more sections. You can help the BirdForum Opus by expanding it.
Falco biarmicus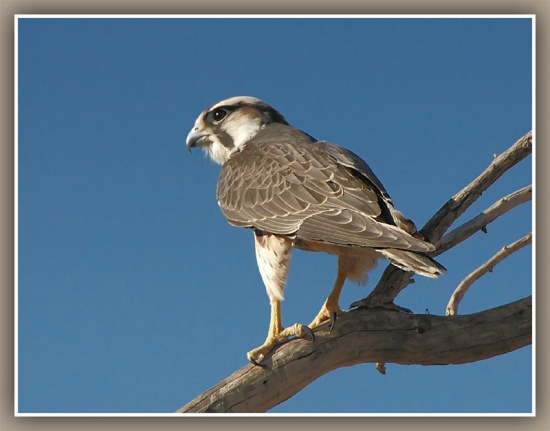 Identification
Identification of this species relative to Barbary Falcon was discussed in [this] thread
Distribution
Taxonomy
Five different subspecies are recognized. erlangeri of North Africa is known as an unusually pale subspecies.
Habitat
Dry steppe and savanna, rocky desert and semi-desert, also on inland cliffs, rocky sea-coasts and rugged mountains.
Behaviour
External Links