Hello,
I'm a UK birder currently in Japan and quite unfamiliar with some of species (including common) ones here, having not had as much time to research prior to coming as I would have ideally liked.
I'm getting stuck on Intermediate Egret vs Great White Egret particularly. Could anyone confirm if the below (left, foreground) is indeed an Intermediate Egret and Great White on the right as I suspect?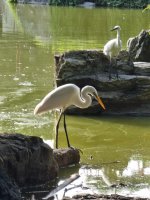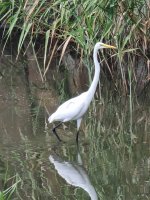 And, I believe the below are images of Grey Tailed Tattler (with Eastern Spot Billed Duck). Could this be confirmed?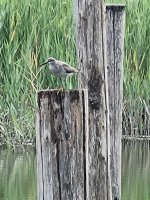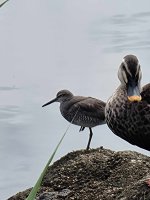 Thanks in advance for the help. I have used photo ID apps but these have been inconclusive.
James.