This article is incomplete.
This article is missing one or more sections. You can help the BirdForum Opus by expanding it.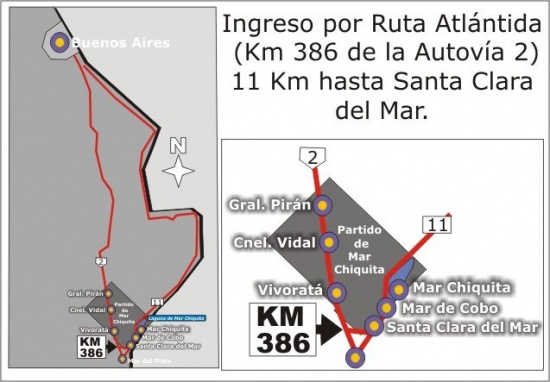 Overview
This reserve lies near the town of Mar Chiquita, 400 km south of Buenos Aires, Argentina.
Birds
Notable Species
To do
Rarities
To do
Check-list
Birds you can see here include:
To do
Other Wildlife
To do
Site Information
History and Use
To do
Areas of Interest
To do
Access and Facilities
This town is a few kilometers away from the city of Mar del Plata, a major coastal town of Buenos Aires province. You could hire a car in Buenos Aires and drive to Mar Chiquita or first fly to Mar del Plata and hire a car there.
At Mar Chiquita you'll find hotels and restaurants. Beware in summer because it'll be full of tourists looking for sunning at the coast or fishing possibilities.
Contact Details
To do
External Links
Both the following are in Spanish only:
Content and images originally posted by Fritz73
Reviews
Fritz73's review
I visited this reserve last weekend. These were the birds I saw:
--- Rheidae --- Greater Rhea --- Podicipedidae --- White-tufted Grebe Pied-billed Grebe --- Phalacrocoracidae --- Neotropic Cormorant --- Ardeidae --- White-necked Heron Whistling Heron Great Egret Snowy Egret Cattle Egret --- Ciconiidae --- Maguari Stork --- Threskiornithidae --- White-faced Ibis Roseate Spoonbill --- Phoenicopteridae --- Chilean Flamingo --- Anhimidae --- Southern Screamer --- Anatidae --- Coscoroba Swan Yellow-billed Pintail Yellow-billed Teal Red Shoveler Cinnamon Teal White-cheeked Pintail Silver Teal Rosy-billed Pochard Black-headed Duck --- Accipitridae --- White-tailed Kite Long-winged Harrier Cinereous Harrier Roadside Hawk Red-backed Hawk --- Falconidae --- Southern Crested-Caracara Chimango Caracara Aplomado Falcon American Kestrel --- Haematopodidae --- American Oystercatcher --- Recurvirostridae --- South American Stilt --- Charadriidae --- Southern Lapwing Black-bellied Plover American Golden Plover Two-banded Plover Semipalmated Plover --- Scolopacidae --- Greater Yellowlegs Lesser Yellowlegs Ruddy Turnstone Pectoral Sandpiper White-rumped Sandpiper Hudsonian Godwit --- Laridae --- Kelp Gull Olrog's Gull Gray-hooded Gull Brown-hooded Gull Snowy-crowned Tern Common Tern Cayenne Tern Sandwich Tern Royal Tern Black Skimmer --- Columbidae --- Picazuro Pigeon Spot-winged Pigeon Rock Dove Eared Dove --- Psittacidae --- Monk Parakeet --- Cuculidae --- Guira Cuckoo --- Strigidae --- Burrowing Owl --- Trochilidae --- Glittering-bellied Emerald --- Alcedinidae --- Ringed Kingfisher --- Picidae --- Field Flicker Green-barred Woodpecker --- Furnariidae --- Rufous Hornero Firewood-gatherer Red-capped Wren-Spinetail Hudson's Canastero Tufted Tit Spinetail --- Tyrannidae --- Austral Negrito Spectacled Tyrant Cattle Tyrant Great Kiskadee Tropical Kingbird Fork-tailed Flycatcher Vermilion Flycatcher Sooty Tyrannulet White-crested Tyrannulet Small-billed Elaenia --- Hirundinidae --- Barn Swallow Gray-breasted Martin Brown-chested Martin White-rumped Swallow --- Troglodytidae --- Sedge Wren House Wren --- Mimidae --- Chalk-browed Mockingbird --- Turdidae --- Rufous-bellied Thrush --- Emberizidae --- Double-collared Seedeater Grassland Yellow-Finch Saffron Yellow-Finch Rufous-collared Sparrow Great Pampa Finch --- Fringillidae --- Hooded Siskin --- Icteridae --- Shiny Cowbird Grayish Baywing Brown-and-yellow Marshbird White-browed Blackbird --- Ploceidae --- House Sparrow --- Sturnidae --- Crested Myna
Pros
Lots of seabirds
shorebirds and ducks
Cons
Many fishers some of them hunting birds with cages