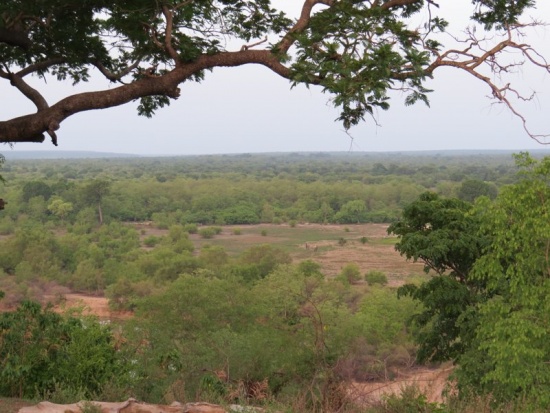 Overview
Mole is Ghana's biggest national park and protects 4840 sqkm of humid savanna. Around 300 species of birds are found here.
The park is located in the northern region of Ghana.
Birds
Around 300 species are found here, mostly savanna species and European species wintering.
Notable Species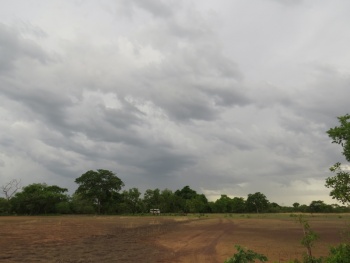 Many raptors can be found here like White-headed Vulture or Bateleur. Pel's Fishing Owl can be seen close to Mole Motel.
Check-list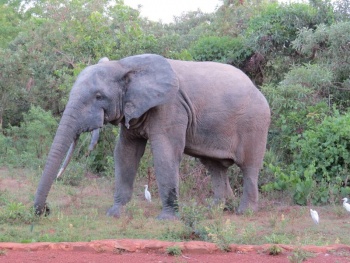 Birds you can see here include:
Long-tailed Cormorant, Striated Heron, Squacco Heron, Cattle Egret, Hamerkop, Saddle-billed Stork, Hadada Ibis, White-faced Whistling Duck, Palm-nut Vulture, Hooded Vulture, White-headed Vulture, African White-backed Vulture, Bateleur, African Harrier Hawk, Yellow-billed Kite, African Cuckoo Hawk, Dark Chanting Goshawk, Shikra, Ovambo Sparrowhawk, Grasshopper Buzzard, Red-necked Buzzard, Red-necked Falcon, Helmeted Guineafowl, Stone Partridge, White-throated Francolin, Ahanta Francolin, Double-spurred Francolin, Black Crake, Common Moorhen, African Jacana, Senegal Thick-knee, Forbes's Plover, African Wattled Lapwing, Blue-spotted Wood Dove, Black-billed Wood Dove, African Green Pigeon, Bruce's Green Pigeon, Red-eyed Dove, Vinaceous Dove, Red-headed Lovebird, Rose-ringed Parakeet, Senegal Parrot, Violet Turaco, Western Grey Plantain-eater, Levaillant's Cuckoo, African Cuckoo, Red-chested Cuckoo, Klaas's Cuckoo, Senegal Coucal, Pel's Fishing Owl, Greyish Eagle Owl, Pearl-spotted Owlet, African Scops Owl, Standard-winged Nightjar, African Palm Swift, Little Swift, Common Swift, Striped Kingfisher, Malachite Kingfisher, Grey-headed Kingfisher, Pied Kingfisher, Little Bee-eater, Red-throated Bee-eater, Rufous-crowned Roller, Abyssinian Roller, Broad-billed Roller, Green Wood Hoopoe, Northern Red-billed Hornbill, African Grey Hornbill, Abyssinian Ground Hornbill, Yellow-fronted Tinkerbird, Bearded Barbet, Lesser Honeyguide, Fine-spotted Woodpecker, Golden-tailed Woodpecker, African Grey Woodpecker, Rufous-rumped Lark, Sun Lark, Fanti Saw-wing, Lesser Striped Swallow, Wire-tailed Swallow, Red-chested Swallow, Barn Swallow, Tree Pipit, Red-shouldered Cuckooshrike, Common Bulbul, Snowy-crowned Robin-Chat, White-crowned Robin-Chat, Whinchat, Familiar Chat, White-fronted Black Chat, Moustached Grass Warbler, Melodious Warbler, Senegal Eremomela, Northern Crombec, Wood Warbler, Red-faced Cisticola, Rufous Cisticola, Tawny-flanked Prinia, Yellow-breasted Apalis, Green-backed Camaroptera, Oriole Warbler, Northern Black Flycatcher, Swamp Flycatcher, Grey Tit-Flycatcher, European Pied Flycatcher, African Paradise Flycatcher, African Blue Flycatcher, Brown-throated Wattle-eye, Brown Babbler, White-shouldered Black Tit, African Spotted Creeper, Western Violet-backed Sunbird, Beautiful Sunbird, Scarlet-chested Sunbird, Copper Sunbird, Yellow-billed Shrike, Sulphur-breasted Bushshrike, Black-crowned Tchagra, Northern Puffback, Brubru, Yellow-crowned Gonolek, White-crested Helmetshrike, African Golden Oriole, Western Square-tailed Drongo, Fork-tailed Drongo, Piapiac, Pied Crow, Purple Glossy Starling, Bronze-tailed Glossy Starling, Violet-backed Starling, Northern Grey-headed Sparrow, Chestnut-crowned Sparrow-Weaver, Little Weaver, Black-necked Weaver, Yellow-mantled Widowbird, Northern Red Bishop, Black-winged Red Bishop, Bar-breasted Firefinch, Red-billed Firefinch, Black-faced Firefinch, Red-cheeked Cordon-bleu, Lavender Waxbill, Bronze Mannikin, Pin-tailed Whydah, Yellow-fronted Canary, Brown-rumped Bunting
Other Wildlife
African Elephants roam around in good numbers. Several species of antelopes can be seen like Buffon Kob, Waterbuck, Hartebeest, Bushbuck or Oribi. Be careful with Olive Baboons around the hotel. Other monkey species are Patas Monkey and Green Monkey. Crocodiles are seen around the water ponds and Warthogs roam freely between the buildings of the hotel. Lions and other predators are extremely scarce.
Site Information
History and Use
The park was created in 1971 and is now one of the major tourist attractions of Ghana. Reservations are usually essential as the only accomodation is often full.
Areas of Interest
Located close to the entry gate, the area around the former airstrip is a good place for Brown-rumped Bunting, African Golden Oriole, Shikra, Bruce's Green Pigeon and (in the evening) for Standard-winged Nightjar and Owls.
The area around the waterhole is excellent for many species and spending some time in the hide is worthwhile. You will see much more if you choose to walk instead of a jeep safari. Birdwatching walks with guide can be arranged by the hotel.
The area around the river is good for White-crowned Robin-Chat and Square-tailed Drongo. Spend some time east of the river to look out for Red-headed Lovebird.
Located northwest of the hotel this plains are excellent for Rufous-rumped Lark and Forbes's Plover.
Access and Facilities
Mole Motel is the only accomodation in the park. Just outside the park in Lambatanga some basic hostel can be found. A second hotel is being built right now but it will be more expensive than the existing one. Access to Mole is only possible by car. Inside the park you can book safaris or birdwatching tours. You will always have an armed guide with you, mainly because of the elephants.
External Links